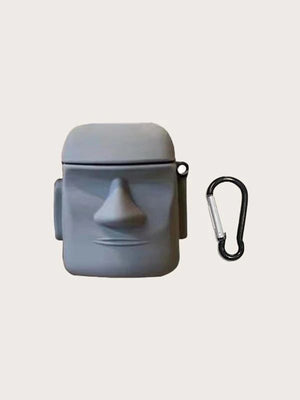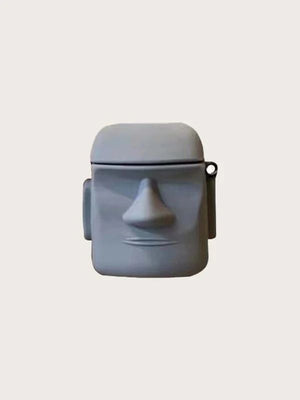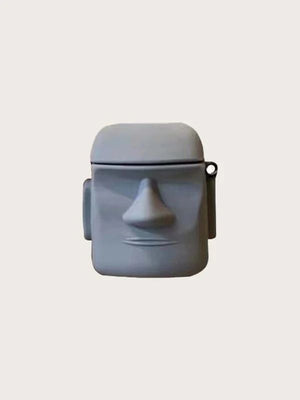 RosieSensations
StoneHead Design Airpods 1&2 Case, Silicone 3D Cute Fun Cartoon Funny Character Airpod Cover,Kawaii Fashion Cool Chic Design Skin,Shockproof Cases for Teens Girls Boys Air pods (StoneHead)
Cute Shape❤ This is a very different Air pods case, cute and stylish, light and small, unique cartoon animal shape can bring you a good mood.

Prevent Damage❤ This case is made of a very high quality soft silicone material. It has a smooth and delicate feel and is not deformed for long-term use. It is very safe and harmless. It is also shockproof and drop-proof, so you don't have to worry about damage to your Air pods charging box.

Applicable to❤ It is compatible with Airpods 1 and Airpods 2, and the charging port is reserved at the bottom. It is not necessary to remove the case when charging. The upper and lower covers are separated, and the opening and closing are smooth, and the earphones are conveniently taken out.

The Package Includes❤ 1* Cute Air pods case; 1* A metal keychain. You can hang in any place you like, and you don't have to worry about Air pods losing.

Service❤ I hope that our service can bring you the perfect shopping experience. If you have any questions, please let us know and we will solve your problem as soon as possible.